Is MTEL Tutoring Worth It?
October 13, 2021
2021-10-13 6:22
Is MTEL Tutoring Worth It?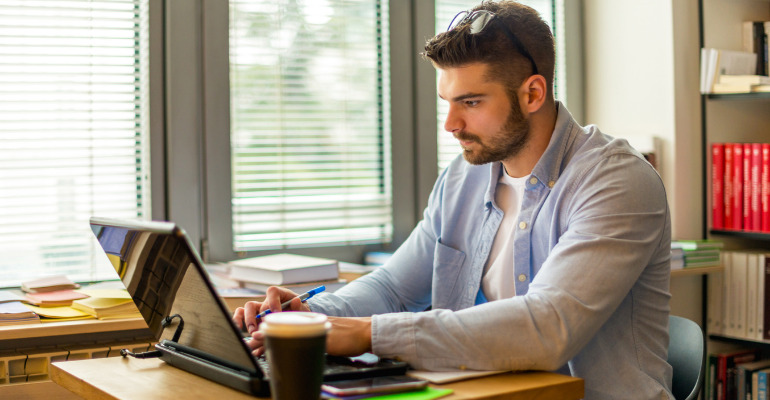 Is MTEL Tutoring Worth It?
All students would benefit from individual tutoring, but how do you know if the expense is worth it? I have tutored hundreds of people during my career, including those taking the MTEL. I've heard many horror stories about people taking classes or paying for tutoring, which was ineffectual at best and at worst an absolute rip off. Time and money wasted. Bad habits form from bad advice. Any worthy program should guarantee its results. At ETI, we allow students to repeat classes for free if they need to—no questions asked. MTEL Tutoring students are allowed to join our group classes for no extra charge. We stand behind our programs and want you to succeed!
MTEL Tutoring Basics
Private tutoring can be very expensive, so that makes it riskier that taking a class. Most programs' MTEL classes cost a few hundred dollars for a 10–12-hour program. Tutoring can be a few hundred dollars for a single two-hour session. If your tutor doesn't really, really know what he's doing, you could be throwing away a lot of your hard-earned money, wasting your time, and studying the wrong materials and strategies.
Choose a tutor very carefully. Ask lots of questions. Don't waste your money with someone who doesn't deeply understand the exams you need to pass. Make sure that the prospective tutor has extensive experience and understands test-prep. You don't want a newbie. The MTEL is vitally important to your career. Don't take any chances. It is generally more important that you work with a test-prep expert who can teach rather than a subject matter expert who can't teach or who doesn't understand test-taking skills and strategies.
Advice When Considering MTEL Tutoring
Here are some things that I have learned from the several hundred MTEL students I have tutored with over the last 22 years. I speak to many people every month who ask for my advice about what they should do—a class or hire me to tutor them. I advise them based on our discussion:
You have tried to pass on your own and you have failed more than once, or you have a history of severe test anxiety or poor performance on standardized exams.
I have worked with people who have taken a particular MTEL dozens of times. Some of the happiest phone calls I have ever gotten have been from those who have a years-long pattern of failure who have turned to ETI and then passed. If you are someone who has always struggled with standardized exams, has a history of MTEL failure, or programs haven't helped, you might want to think about paying for private tutoring.
You need more time to understand the content
ETI's curricula have been designed by special educators, and these special educators also serve as your instructors. Many of your students, particularly our individual tutoring students, have a history of learning disabilities, learned English as a second language, or have other academic issues.
Those who struggle with these learning issues often need more time to understand and learn the content that those who can learn in a group. Sometimes there are a few complex concepts that these students need to review or have explained in (differentiated instruction) different ways in order to comprehend them.
You learn better in an individual setting
Many people simply do better in an individual setting. I have had many students who just want to be tutored so that they can go at whatever pace they need and ask any question they want to ask without worrying about disturbing others. Some get anxious in groups and don't feel comfortable asking questions in front of other people. Some people just want a teacher to themselves.
You need help with only a limited number of topics
There are occasions where someone has had very solid skills on many topics covered on an MTEL, but he struggles in a couple of specific areas. These folks may want to hire a tutor for a session or two to work on these particular areas; they don't want to spend time being taught things they already know. Many folks struggle with the open response of an MTEL, for example, but understand the content very well. The limited amount of material that needs to be covered also keeps the cost down.
You have timing or scheduling factors
I have been holding my classes on particular days for decades. Tuesday nights are for General Curriculum math. Thursday nights for the Multi-Subject and Early Childhood. Communication and Literacy Writing class has been on Wednesday nights for the last couple of years. Many of you may have other commitments on those nights and aren't able to join us for a particular class. Tutoring for these people becomes a matter of scheduling. We can arrange a time in the afternoon (or occasionally on a weekend) to work together.
Other people who fit into this category are those who only hear of ETI when it's too late to join a class, or they have been offered a job that is contingent on passing an MTEL in the next month. I get many calls from those on an MTEL deadline, and we work out a schedule and plan.
You can afford it
While I have never kept someone out of an ETI class for financial reasons (we will work something out, I promise), we cannot tutor people for free because of the time commitment. We are the absolute best at what we do and deserve a premium for our services. In comparison, the best SAT tutors charge many times more per hour than we do.
There are less expensive tutors, but, as in most things, you get what you pay for. Insist on a tutor with significant MTEL experience, understands test-prep skills and strategies, and an excellent—and accessible—curriculum.
ETI has specifically designed curricula for each MTEL delivered by test-prep experts who are well-versed in special education and ESL strategies.
We have been guaranteeing MTEL success since 1999. If you are struggling to get your certification, go to www.joinETI.com and put MTEL hell behind you.
We can help. I guarantee it.